Oral & Dental Implant Surgeon experts in Pittsburgh PA
Board Certified Oral and Maxillofacial Surgeons with advanced training and expertise in Dental Implant and Oral Surgery.
Welcome to Allegheny Oral and Maxillofacial Surgery
The Board Certified Oral Surgeons at Allegheny Oral and Maxillofacial Surgery practice a wide scope of oral and maxillofacial surgery and have years of advanced training and expertise in dental implant surgery, bone grafting, corrective jaw surgery, obstructive sleep apnea surgery as well as routine tooth extraction and complex wisdom tooth removal.
Dr. Cillo, Dr. Dalton, Dr. Barbosa and Dr. Godwin's staff are trained in assisting with I.V. sedation and general anesthesia within our state-of-the-art office setting to ensure that you have a safe and comfortable procedure.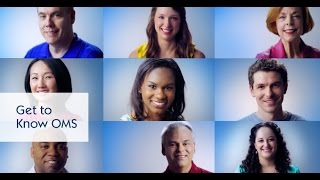 Dental Implants Pittsburgh PA
Dental implants are designed to provide a foundation for replacement teeth that look, feel, and function like natural teeth. Dental implants provide the person who has lost teeth the ability to regain the confidence to eat virtually anything and smile with confidence. Dental implants provide a person the confidence to know that their teeth appear natural and that facial contours will be preserved.
Dental implants are changing the way people live. With dental implants, people are rediscovering the comfort and confidence to eat, speak, laugh and enjoy life. For more information about dental implants or to schedule a consultation appointment, call one of our 3 offices to schedule a consultation.
Find Us Online!
---
Regain the Ability to Smile With Confidence
Meet Us
Office Locations
305 Mt. Lebanon Blvd., Suite 305
Pittsburgh, PA, 15234
Call us at Mt. Lebanon Phone Number 412-563-7707.
320 East North Avenue, Suite 6100 South Tower
Pittsburgh, PA 15212
Call us Allegheny General Hospital, North Side Phone Number 412-359-3988.
1386 Old Freeport Road, #1B
Pittsburgh, PA 15238
Fox Chapel Phone Number 412-406-7349